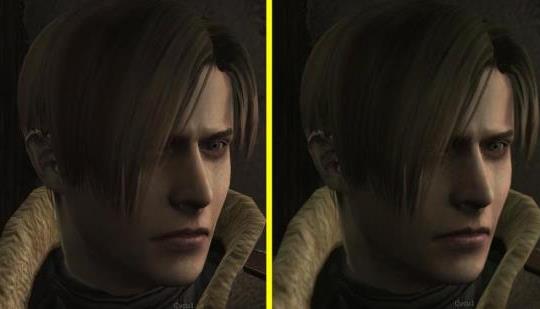 The Resident Evil 4 Remake is one of the most highly anticipated games of the year, and for good reason. Fans of the original game are eagerly awaiting the chance to revisit one of the most beloved titles in the survival horror genre, and with the power of modern consoles, the game promises to look better than ever before.
Recently, several graphic comparisons have surfaced online showcasing the incredible visual improvements made in the RE4 Remake on the PS4. The improvements are so significant that they have even caught the attention of non-fans, who are now considering giving the game a try.
The gameplay footage showcases how the RE4 Remake's graphics have been vastly improved from the original, with characters and environments looking more realistic than ever before. The game's lighting and particle effects have been significantly upgraded, creating a much more immersive and atmospheric experience.
One of the most noticeable changes is in the character models. Leon Kennedy, the game's protagonist, looks much more detailed and realistic, with improved facial expressions and body movements. Enemies also look more terrifying and grotesque, with realistic textures and animations.
The RE4 Remake also features improved sound effects and voice acting, which add to the already intense and suspenseful atmosphere. The game's music has also been updated, with new compositions and arrangements that enhance the overall mood and tone.
Overall, the RE4 Remake on the PS4 looks like it's going to be an incredible gaming experience, even for those who have played the original. With improved graphics, sound, and gameplay, it promises to be a must-play title for fans of the survival horror genre.
In conclusion, the RE4 Remake is shaping up to be one of the most impressive remakes in recent memory, and the graphic comparisons on the PS4 are a testament to the game's visual and technical improvements. With its immersive gameplay and stunning graphics, the RE4 Remake is sure to be a hit with both old and new fans alike.